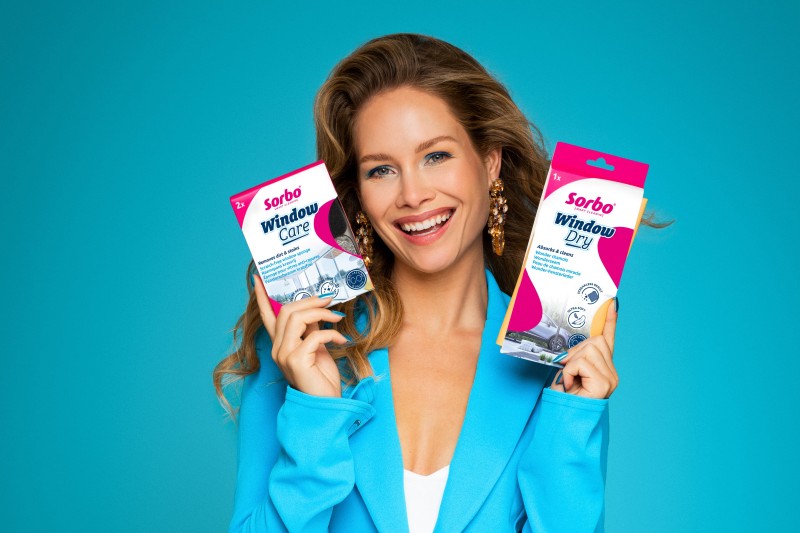 Which cleaning cloth do you use when cleaning windows?
Window cleaning: few people find it enjoyable, especially when streaks are left behind on your sparkling clean windows after washing! I have many windows in my house to let that delightful sunlight in, so I'm often found on a ladder with my faithful cleaning aids. Which ones those are and why, you'll read about here.
Tip from Wendy:
After scrubbing, flip the Window Care to polish the windows to a nice shine.
Let's get started
Prevent streaks on windows with the Window Dry
You can easily avoid streaks and smudges on the windows by regularly drying and cleaning the squeegee in between. This way, you prevent smearing dirt on the window. With a good chamois leather, that's a breeze because a chamois leather absorbs plenty of water. The Window Dry is an extra soft and flexible chamois leather with a unique coating that effortlessly wipes away streaks and smudges from your windows.
Scrub and clean with the Window Cloth
Of course, you don't clean windows with a chamois leather alone. You can use the traditional sponge or washer for this, but with a good window cloth, you'll be done even faster. The cleaning side of the Window Cloth has a waffle structure that easily scrubs away all the dirt without scratching. After that, you can easily wipe everything off with the other side. Finish it off by drying with the Window Dry, and your windows are #pictureperfect, streak-free clean.
Remove stubborn residue with the Window Care
Not a cloth, but the Window Care is always in my window cleaning bucket. This handy sponge has a scratch-free scrubbing side that easily removes bird droppings and dried rain from your windows. And of course, it's completely safe for the glass!
More cleaning tips for windows
Cleaning windows streak-free may seem like a magic trick, but with our tips, you'll master it in no time.