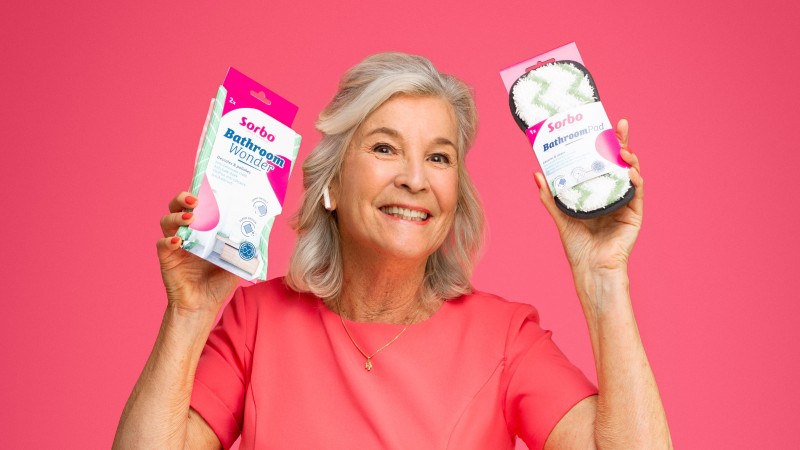 How do I clean my bath?
Cleaning the bathtub is one of my least favorite chores, no matter how much I love taking baths. Like many others, I used to neglect cleaning the tub regularly. But with my handy tips, I now enjoy a wonderfully clean bathtub even faster!
Betty's Tip:
Keep your bathtub cleaner for longer by rinsing it with water and drying it thoroughly with a soft towel after each use.
Let's get started
Step 1: Rinse the edges and the bottom of the tub
Grab the showerhead and rinse all the hair and debris off the bathtub. Then, use a piece of paper to remove any dirt from the drain.
Step 2: Clean the bathtub
Time to clean the tub itself. Pour a dash of white vinegar into the tub and let some hot water fill the tub (with the stopper in, of course). Use the Bathroom Pad to thoroughly scrub the entire bathtub. Let this solution sit for about 15 minutes.
Step 3: Clean the faucets and showerhead
While the solution is working its magic, use the Bathroom Wonder and Bathroom Cleaner to tackle the limescale on the faucets and showerhead. This powerful duo knows how to deal with limescale effectively. Polish the faucets to make them shine using the soft side of the Bathroom Wonder.
Step 4: Scrub and rinse the tub!
Take a damp cloth with white vinegar and wipe down the bathtub. After scrubbing, rinse the entire tub with warm water until all cleaning solution is gone.
Step 5: Dry the tub with a soft cloth
Water contains natural minerals, so drying is essential. Otherwise, you might end up having to clean it all over again! Grab a clean and dry cloth to dry the bathtub. All done!
More bathroom cleaning tips
The bathroom is full of challenging cleaning tasks. Luckily, with our tips, you'll have a clean and limescale-free bathroom in no time.