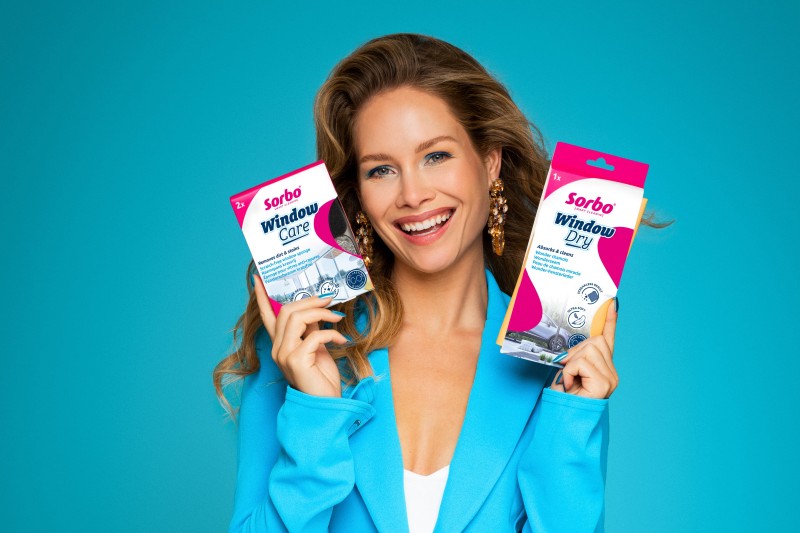 Which cleaning cloth do you use when cleaning windows?
Ramen lappen: maar weinig mensen vinden het leuk om te doen, vooral als er na het lappen strepen achterblijven op je brandschone ramen! Ik heb veel ramen in huis voor dat heerlijke zonlicht en ik ben dus ook vaak op een laddertje te vinden met mijn trouwe schoonmaakhulpjes. Welke dat zijn en waarom lees je hier.
Tip van Wendy:
Draai na het scrubben de Window Care om, zodat je de ramen daarna nog even lekker glanzend kunt oppoetsen.
Cleaning windows: few people enjoy doing it, especially if streaks remain on your spotless windows after washing! I have a lot of windows in the house for that wonderful sunlight, so I can often be found on a ladder with my loyal cleaning helpers. What they are and why you can read here!
A first trick to prevent streaks on the windows is to clean and dry the squeegee regularly. This way you prevent yourself from actually smearing dirt on the window. With a good chamois this is a piece of cake, because a chamois absorbs a lot of water. In the past, chamois leathers were made from chamois leather. The English name 'chamois' is reminiscent of this, because that also means gems. Today, chamois no longer have to die. Natural chamois is made from sheep leather and there are also plenty of synthetic chamois that do the job just as well (or better), such as the Window Dry. The Window Dry is extra soft and smooth and has a unique coating that wipes all streaks and smudges off your windows in no time.
But you can't clean the windows with a chamois. You can use the old-fashioned sponge or washer for this, but with a good window cloth you will be done even faster. The cleaning side of the Window Cloth has a waffle structure that easily scrubs off all dirt without scratching it. Then wipe everything off with the other side. Just dry with the Window Dry and your windows are #pictureperfect, streak-free clean.
Meer over loyal