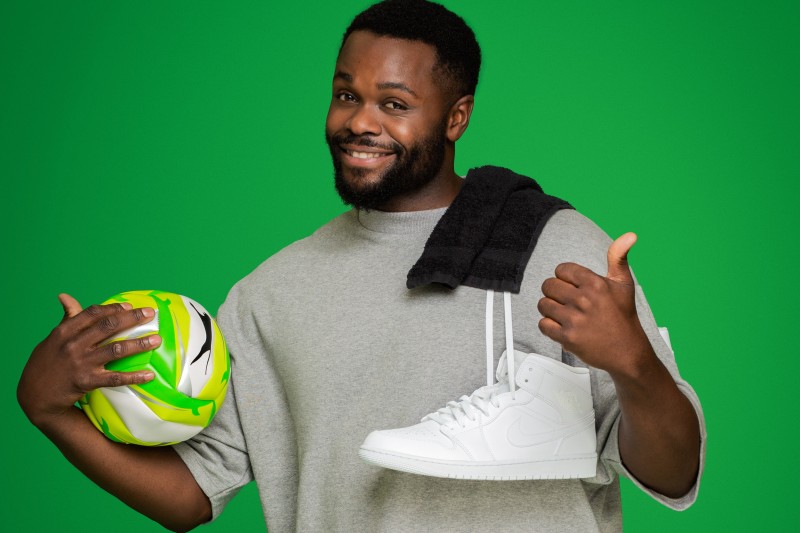 Learn children how to clean
Jong geleerd is oud gedaan, toch? Als je jouw kinderen al vroeg betrekt bij de schoonmaak, zullen ze er later ook een stuk minder moeite mee hebben. En een paar extra handjes tijdens het poetsen zijn natuurlijk ook welkom. Af en toe krijg ik mijn kinderen ook zover om mee te helpen, check mijn tips hoe ik dat doe.
Tip van Morris:
Tover de Dust Magnet om tot een zwaard en laat jouw kind de stofmonsters onder stoelen en banken te bevechten.
Learned young is done old, right? If you involve your children early in the cleaning, they will also have a lot less trouble with it later on. And a few extra hands while brushing are of course also welcome. Occasionally I also get my children to help, check out my tips on how to do that.
Tip 1: Give children regular daily chores, such as helping with the dishes, setting and clearing the table and making their own bed. They are small chores, but it gives your child a little more responsibility. And it's great for your child if there is a nice reward in return, of course!
Tip 2: Be patient, because it never goes well right away. You've also learned all the handy cleaning tricks by trial and error, haven't you? Let your child try it for himself and give a compliment if it goes well. And it doesn't work? Give constructive criticism and help your child do well. Never do it yourself!
Tip 3: Make a game of cleaning. For example, set a 10-minute alarm and have a competition to see who can tidy up their toys the fastest. More fun ideas:
Turn a feather duster into a sword and let your child fight the dust monsters under chairs and sofas.
Let your child help overcome the Bergen des Waswas with the Cloth of Vanishing Water. Tell him or her to put the clean dishes away properly so that Rogue Wraiths can't get their thieves' hands on them.
Let your child help polish sinks and taps by pretending to have a Wishing Spirit in them. If he has cleaned everything up properly, he can make three candy wishes to the genie!
Kids love their toys and especially displaying ALL their toys. So give them a little quest before going to sleep: tidy up all your toys in exchange for an exciting story to read to them!
Let your children help pick up and clean up the laundry. At the start signal, they may collect all dirty clothes from their rooms and throw them in the laundry basket. Do the same for storing the laundry: put the clean clothes in the laundry basket and instruct the children to tidy up their clothes as quickly as possible before the Dragon steals the clothes! Of course it would complete the quest completely if your partner dressed up as a dragon.