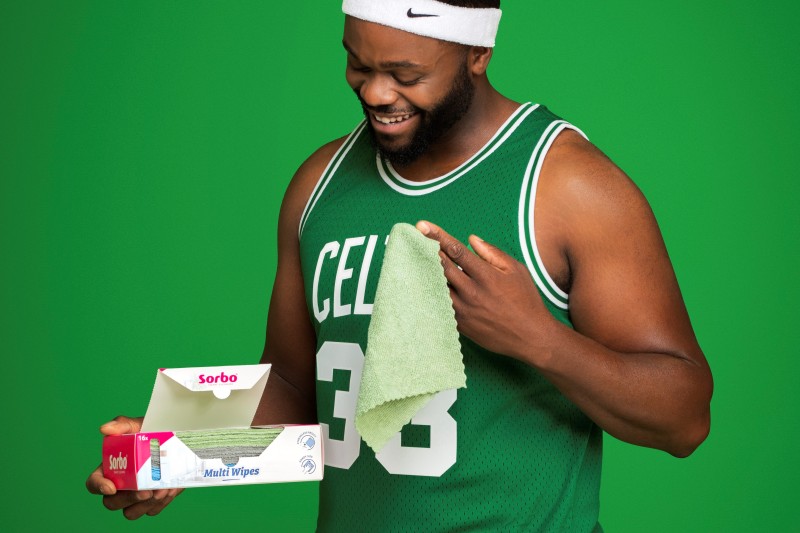 How do I clean my electrical appliances?
Ik gebruik mijn elektrische apparaten dagelijks. De laptop voor mijn werk, mijn smartphone voor eigenlijk van alles en de kinderen kijken graag filmpjes op mijn tablet. Gevolg: vegen, strepen en vingerafdrukken op schermen, maar ook stof en vuil in het toetsenbord. Maak al je elektrische apparaten zo weer schoon met mijn handige tips.
Tip van Morris:
Haal vuiltjes uit je toetsenbord met een post-it! Steek het plakgedeelte tussen de toetsen en veeg de post-it zachtjes heen en weer om stofjes te vangen.
I use my electrical appliances every day. The laptop for my work, my smartphone for basically everything and the children like to watch movies on my tablet. So you do it quite often. The result: smudges, stripes and fingerprints on the screens, but also dust and dirt in the keyboard. Clean all your electrical appliances in no time with my handy tips.
Cleaning the laptop
Pointing at something on the screen? Bam, fingerprints on the screen. And what about all the dust and crumbs from lunch at the desk? So time for a cleaning. Before you start, of course, turn off your entire laptop and unplug it.
Then you start with the keyboard. Dampen a microfiber cloth and squeeze it really well, because you don't want any water in your laptop. Run this cloth over the top of the keys and dry it immediately with a dry microfiber cloth. You can also use this cloth combo for the housing of your laptop. Use a cotton swab to clean USB ports and other openings.
Tip for crumbs and dirt between the keys: take a post-it and stick the sticky part between the keys. Gently wipe it back and forth to easily catch dust.
The screen is very sensitive and often has an anti-reflection layer that can be damaged by aggressive cleaning agents. It is therefore best to clean it with a very soft microfiber cloth, such as the Screen Care. This way you can be sure that you won't get any scratches.
Cleaning tablets and smartphones
Both tablets and smartphones naturally have nice large screens that you touch with your fingers. After a while there is such a dirty layer on it, that scrolling is no longer fun. With a good and soft microfiber cloth you can polish these prints off in no time. The Screen Care has a fine structure, making it extra soft for your screens and does not retain dirt. So you don't have to worry about scratches!
Use a well-wrung, slightly damp microfiber cloth to clean the housing. Then dry it with a dry microfiber cloth. Here too you can clean openings with a cotton swab.