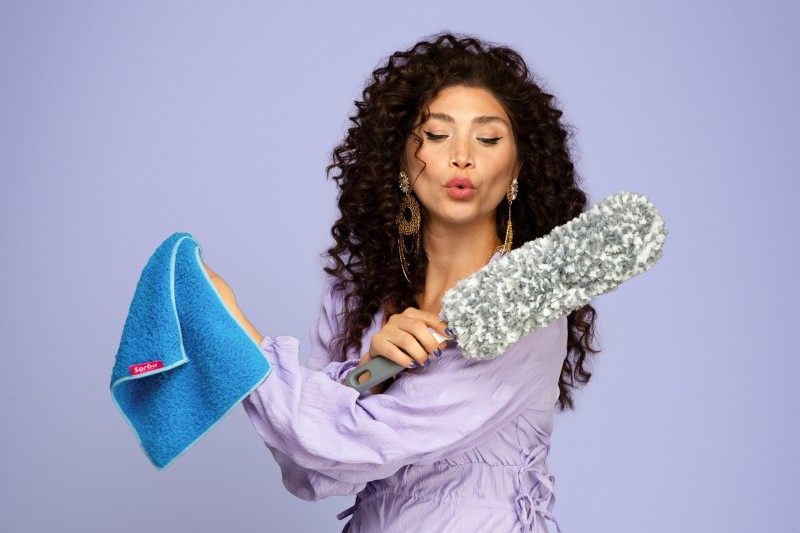 How do I clean my curtains?
Gordijnen schoonmaken: hoe doe je dat nou? Ik ben dol op gordijnen, omdat ze raampartijen echt aankleden en meteen sfeer in je kamer brengen. Daarom heb ik ook overal gordijnen hangen en die zijn echt af en toe wel aan een wasbeurt toe. Met mijn tips lopen de gordijnen straks weer op rolletjes.
Tip van Davina:
Mogen de gordijnen wel wat frisser ruiken? Zet dan op een mistige of vorstdag in de winter de ramen flink open om ze eens goed te laten luchten.
Cleaning curtains: how do you do that? I love curtains, because they really dress up windows and immediately add atmosphere to your room. That's why I have curtains hanging everywhere and they really need a wash now and then. With my tips, the curtains will soon run smoothly again.
Clean curtains in just a few steps
1.      Make the curtains dust-free first, because you don't want all that dust in the washing machine. Remove the curtains from the rails and knock them out well outside. You can also remove the curtain hooks. Do you want to leave them anyway? Then tuck the top of the curtain into a pillowcase and tie it tightly with an elastic band.
2.      Then the curtains can be put in the washing machine. Of course, pay close attention to the washing instructions, because you don't want to have shrinking curtains! Fill the washing machine no more than 1/3 to prevent creasing.
3.      During washing you can clean and spray the rails, so that the curtains will roll properly again. A vacuum cleaner with a narrow attachment does good business here. You can also use the Dust Catcher to really dust thoroughly. Then spray the rails and roller discs with a silicone spray.
4.      When the spray has absorbed properly and the curtains are nice and dry again, you can hang them up again. This way you can enjoy fresh, clean curtains again!