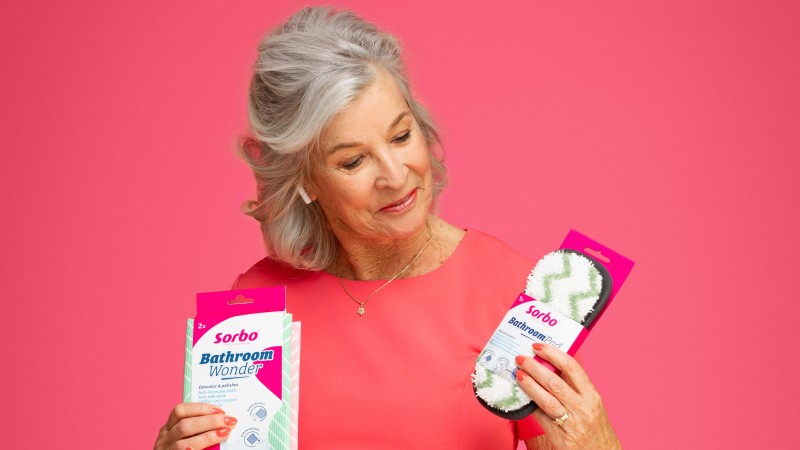 Cleaning the toilet for beginners
De wc schoonmaken is gewoon een vies klusje dat niemand graag wil doen. Toch wil je hem wel lekker schoon en fris houden. Door de wc geregeld schoon te maken maak je het klusje een stuk makkelijker en minder erg. Daarom wat tips van mij voor een schone wc in een handomdraai!
Tip van Betty:
De Hygienic Toilet Brush heeft rubberen haren die minder vuil vasthouden en makkelijk uit te spoelen zijn.
Cleaning the toilet is a job that no one likes to do, but is essential to keeping it clean and fresh! Cleaning the toilet regularly will make the job much easier. Follow my tips fo a sparkling toilet!
Step-by-step plan for a clean toilet!
1.    Start by flushing the toilet so that any residue is flushed away.
2. Apply a cleaning agent of your choice, preferably as close as possible to the edge and not in the middle of the toilet. This will prevent the product from diluting too much in the water. Don't forget under the rim of the toilet seat as well.
3.    While you let the cleaning agent work, start on the outside of the toilet. Work from top to bottom. Wipe the floor around the toilet first, then move on to the flush button, or lever, this needs extra attention because it gets used a lot!
4. The seat is of course also very important. Spray the underside of the seat with cleaning solution, as well as the top, and the hinges at the back. Then wipe the entire seat with a cloth and clean water to remove any left over detergent.
5.    Time for the inside of the toilet. Scrub from top to bottom with a good toilet brush. Pay extra attention to the edge and underneath, as a lot of dirt collects there.
6.    Then flush the toilet with the lid down, so that no detergent splashes out.
7.    Do you suffer from rust stains or scale? These are easy to remove with baking soda, or a special limescale remover. Do not use these products until after you have rinsed the the toilet thoroughly, because the chemicals in these products can react with each other.